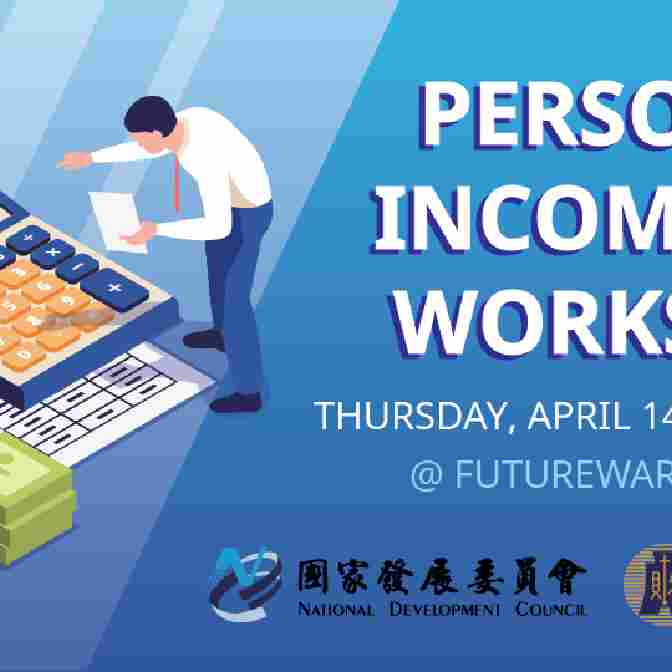 Personal Income Tax Workshop
We have invited representatives from the National Taxation Bureau to come and hold a basic Personal Income Tax Workshop for all Gold Card Holders!
We will be collecting questions from Gold Card Holders before the event and will address as many as we can on the day of the event. If you have questions, please remember to let us know on the registration form or email us at hello@taiwangoldcard.tw.
Please note that the National Taxation Bureau can only answer questions about tax regulations and won't be able to advise you on personal tax planning. We will prioritize questions that apply to the majority of Gold Card holders and will stop collecting questions on Monday, April 11th.
Event Rundown
18:30-19:00 – Sign In 19:00-20:00 – Presentation by the National Taxation Bureau and Q&A 20:00-21:00 – Networking
---
*Please note that the event information is subject to change