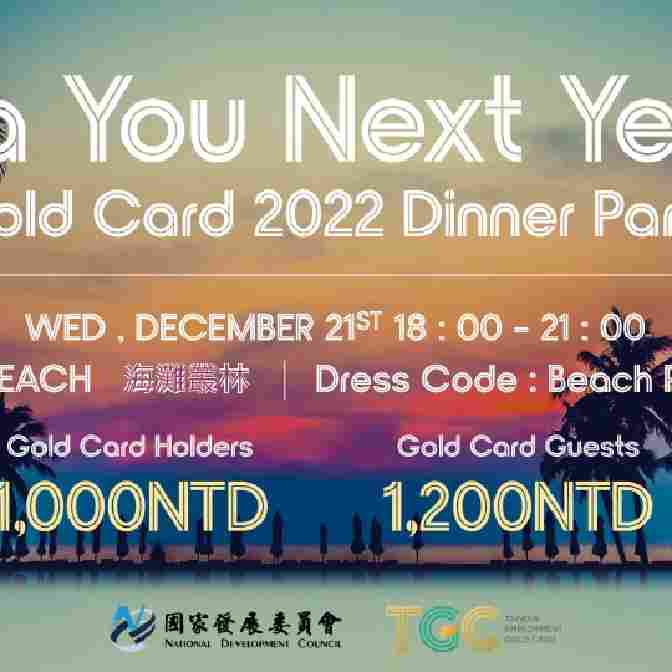 Sea You Next Year! Gold Card 2022 Dinner Party
As this year comes to an end, we want to celebrate it with you all! Join us for some good food and company as we say goodbye to 2022 on Wednesday, 12/21. Leave the cold, wet weather behind and escape into the warm and relaxing atmosphere of 海灘叢林 A Beach! Come dressed in your best beach attire and be ready to have some fun!
ENTRANCE FEE:
Each Gold Card holder can bring up to 2 accompanying guests. This event is not suitable for children under the ages of 18. If you are bringing a guest, please remember to write their names on the registration form.
Gold Card Holders: NT$1,000 Accompanying Guests: NT$1,200