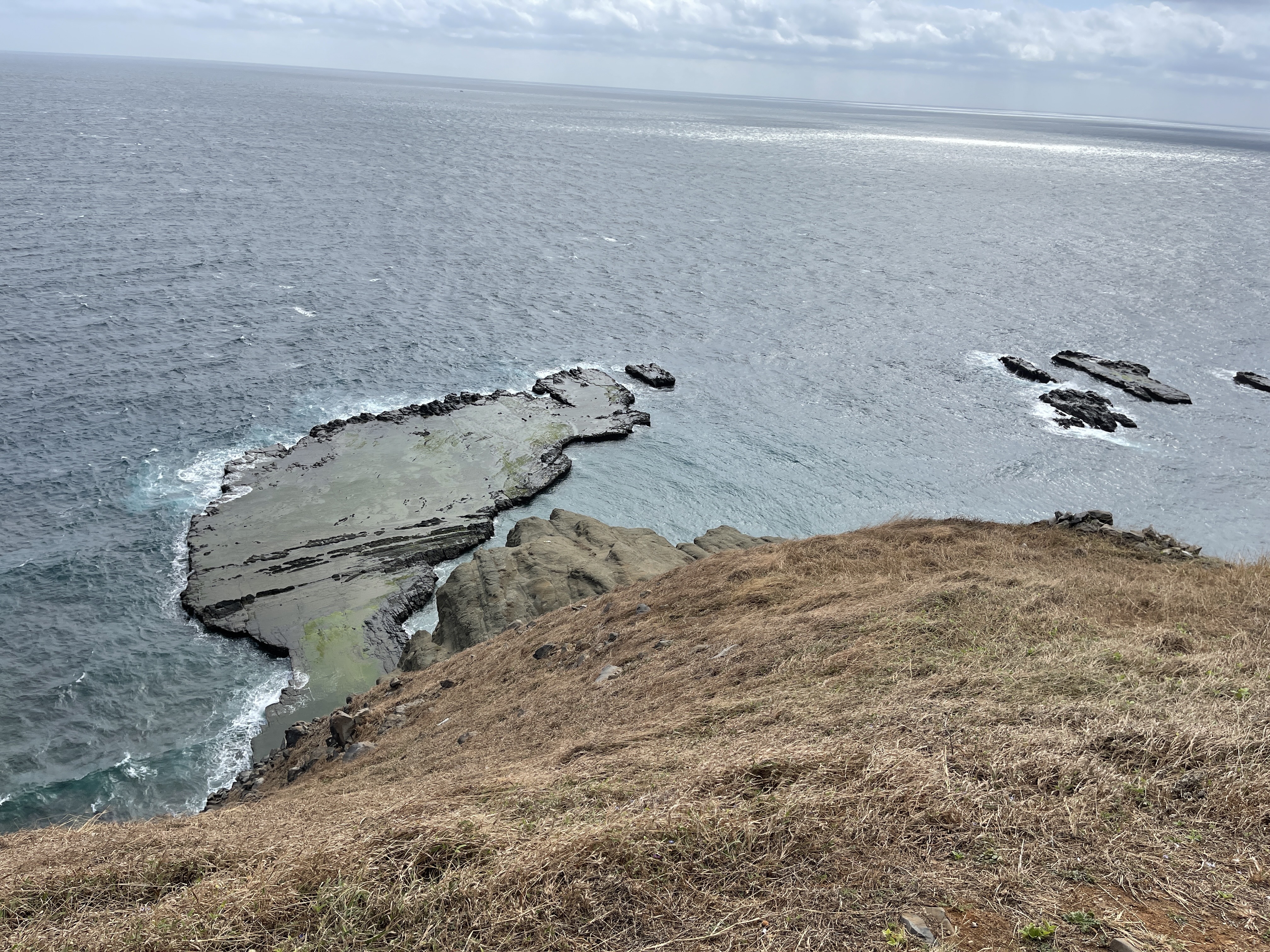 Taiwan's Offshore Islands: Tourist Attractions
Taiwan boasts a rich tourism industry. In the short distance from the luscious green mountains to the crystal blue oceans, one can find a myriad of opportunities to experience the wonders of nature and discover unique cultural customs. Including its 165 auxiliary islands, Taiwan is currently the 38th largest island in the world in terms of area. However, only 23 of these smaller islands are inhabited by people long-term. These offshore islands have plentiful tourist attractions and are integral destinations to Taiwan's domestic tourism industry. This article describes each of these locations and provides additional information and website links for further information.
Penghu – the Pearl of the Taiwan Strait
Between Taiwan's main island and Fujian, you can find Penghu County located at the center of the Taiwan Strait. Penghu County includes 92 islands variable in size. Apart from Huayu and Fu which were formed by the Andesite volcano, all the other islands were created by the movement and activity of Taiwan's main island. Magong is Penghu's main island.
Penghu Fireworks Festival
Due to the Penghu Islands' weather conditions, travel is most optimal and largely takes place during the Summer. In recent years, Penghu has experienced growth in its tourism industry, thus yielding many celebratory events held on the islands. Annually during the summer to spring seasons (April to July), Penghu hosts the Fireworks Festival. Although the Fireworks Festival is not taking place this year (2021) due to the COVID-19 pandemic, it is on track to resume in 2022, marking the 20th year of celebration.
Penghu Columnar Basalt Nature Reserve
Penghu's Columnar Basalt is prided as one of Taiwan's most beautiful landscapes, with the potential to become a World Cultural Heritage Site. To see the spectacular basalt columns, visitors can take a boat to Tongpan Island, right off the coast of Magong. On Tongpang island, there is a honeycomb-like basalt column. If you don't feel like traveling to another island to view the Columnar Basalts, you can also see the spectacular view right on the main island of Magong at Daguoye.
Wargash107, CC BY-SA 4.0, via Wikimedia Commons
Qimei Island
Qimei Township is located 54 kilometers away from Magong. The terrain is high in the East and low in the West. Originally named Lantau Island, it was later renamed to commemorate seven women who were thrown out for escaping. The most famous attractions on Qimei Island are the Twin Hearts Stone Weir and Little Taiwan. The Twin Hearts Stone Weir is a structure of stacked stones in an intertidal zone that used to function as a fishing trap. Its curvature resembles two hearts stacked atop each other, and many people come to marvel at the ancient fishing mechanism. Little Taiwan, a wave-cut platform created by the gradual erosion from the sea waves, is located in Donghu Village. Its form resembles the shape of Taiwan's main island, hence its name "Little Taiwan."
Wargash107, CC BY-SA 4.0, via Wikimedia Commons
To travel to Qimei Island, many opt to take a flight from the Penghu Airport to the Qimei Airport. If you prefer to travel by sea, there is a boat that travels between Magong Wharf and Qimei Wharf.
Transportation Methods
Flight options: Taipei and Kaohsiung have regular flights to the Penghu Airport
Boat options: Putai and Kaohsiung have regular boat rides to the Magong Wharf
Kinmen Islands
Martial law was not lifted in Kinmen until 1992, five years after it ended on the main island. Thus, Kinmen bears the remnants of battles and war history at Shishan (Mt. Lion) Howitzer Front, Qionglin Battle Tunnel, Zhaishan Tunnel, and many more historical locations. In addition, public buildings such as Juguang Tower were built in response to turmoil during the anti-communist era.
Jennifer25172466, CC BY-SA 4.0, via Wikimedia Commons
In the early years, many Kinmen people went to Nanyang to do business. Once they prospered, they returned to their hometowns and transformed their original houses into magnificent mansions like the Shuitou Deyue Tower and Chen Jinglan Mansion. The architectural styles of Jinmen are often mixed with western elements.
Shuzhenlee, CC BY-SA 4.0, via Wikimedia Commons
One of the outlying islands, Little Kinmen (also known as Lieyu) has the Jiugong Tunnels. Upon seeing the Jiugong Tunnels, one can sense the historical drive to "liberate China" from communism. The boat docks built by chiseling into the mountains allowed soldiers to launch attacks at any time without enemies detection. Dadan Island, which also used to be under Martial Law, is now open to tourism, and the public is welcome to visit the military sites on the island.
Please note that there is still a military garrison on Kinmen. These are military zones that people cannot access, and taking photos of the facilities is strictly forbidden.
Kimen Transportation
There are regular flights between Kinmen and Taiwan's major cities. If you prefer to travel by sea, there are also boats that depart from Taichung.
Matsu Islands
e_ella, CC BY-SA 2.0, via Wikimedia Commons
The Matsu Islands are comprised of two main islands, Beigan and Nangan, as well as other small islets. They are well-known for their Mindong culture and battlefield customs. In recent years, the "sea sparkle"(藍眼淚) caused by the glow of bioluminescent algae has become a popular spectacle in Beigan and Nangan. From March to September, freshwater from the Minjinga River pours into the sea, containing a massive amount of nutrients (especially silicate). This fosters a suitable environment for plankton to grow, and algae blooms of "Noctiluca scintillans" (夜光蟲) form along the Matsu coasts, creating the special phenomenon of "sea sparkle."
ynes95, CC BY-SA 2.0, via Wikimedia Commons
Qinbi Village in Beigan
The culture in Matsu is quite different from that of the main island. It has a strong Mindong (閩東)cultural style. Because the land on Matsu is limited, Mindong-style houses are built along the mountains. These houses are exquisitely constructed and carved using local granite, and the rooftops are carved into the shape of a crucian carp(鯽魚嘴) for better drainage and decorated with a stone lion that wards off evil spirits.
MW2019, CC BY-SA 4.0, via Wikimedia Commons
Matsu transportation
There are flights connecting Beigan and Nangan with the main island of Taiwan. For the other islets, like Dongyin or Juguan, you will have to take shuttle boats from Beigan or Nangan.
Xiaoliuqiu Islands
Xiaoliuqiu (also referred to as Lamey Island and Lambai Island) is a coral reef island that's a popular destination for scuba divers and snorkelers. In recent years, Xiaoliuqiu communities have worked diligently to protect the local sea turtles. As a result, the population of green sea turtles has bloomed, and sightings of these majestic green sea turtles are common both on land or underwater while snorkeling or scuba diving.
Xiaoliuquiu was once the home of Xiaoliuquiu aboriginals who were slaughtered by the Dutch in the Lamey Island Massacre of 1636. The Black Dwarf Cave (or Wugui Cave) located on the west side of Xiaoliuqiu is a coral reef cave where Xiaoliqiu aboriginals once hid from their attackers, and where they ultimately perished.
Outlookxp, CC BY-SA 4.0, via Wikimedia Commons
Beauty Cave is located in the northwest corner of Liuqiu. It is said to have 13 noteworthy views inside the cave, mainly composed of raised coral reefs, strange rock formations, and other natural wonders.
Taiwania Justo, CC BY-SA 4.0, via Wikimedia Commons
The White Lighthouse was built in 1929 during the Japanese colonization era. Together with Eluanbi Lighthouse, it guides the ships traveling across the Taiwan Strait and the Bashi Channel. The majestic, all-white lighthouse attracts many tourists who visit the island.
Taiwania Justo, CC BY-SA 4.0, via Wikimedia Commons
Xiaoliuqiu Transportation
There is a boat that travels between Xiaoliuqiu and Pingtung's East Port (Donggang) on the main island of Taiwan. Compared to the boat rides to Green Island and Orchid Island (Lanyu), the route to Xialiuqiu is much smoother and more navigable throughout the year, and trips are more regularly available, making it a more appealing destination to many tourists.
Lanyu (Orchid) Island
Lanyu Island, formerly known as Hongtou Island, is home to the aboriginal Dawu tribe. It has beautiful natural landscapes and is rich in historical and cultural attractions. Visitors to Lanyu Island may walk alongside the ancient mountainsides or scuba dive in its gorgeous blue reefs.
The Ivalino tribe inhabits the eastern part of Lanyu Island. This ancient tribe contains the island's best-preserved traditional settlement, a semi-underground house designed to blend into the natural environment. It should be noted that there are still people living in the Ivalino tribe, and locals are not fond of tourists visiting without permission. It is best to find a local homestay and be led by a local to visit the family residence.
WU PEI HSUAN, CC BY-SA 4.0, via Wikimedia Commons
The Yeyin Cold Spring near the Yeying tribe is located on the seashore. At the intersection of fresh water and sea water, the earth is made up of rocks and white sand. Visitors can observe the sprouting cold spring and simultaneously gaze across the vast ocean.
Lanyu Islands' language is Du Wa Wa, meaning sea of mountains or the place where ghosts haunt. The trail starts from the green grassland. The trail behind will be a little muddy and requires rope climbing and undercutting. You will need to wear suitable clothes and mountaineering equipment.
Lanyu is also a popular snorkeling destination, with suitable diving spots all around the island. Frog Rock (青蛙石) near the Kaiyuan Harbor is a large reef that is 13-16 meters deep and has three entry/exit points. In addition, Little Yatsushiro Bay (小八代灣) is another diving spot. However, be aware that local taboos must be avoided during the flying fish season, during which only a few places are available for diving.
Lanyu Transportation
There are flights and boat journeys between Lanyu Island and Taitung County on the main island. However, they are weather-permitting services.
Green Island
Similar to Orchid Island, Green Island is rich in marine resources and also has several popular diving spots. The Kuroshio Current flows through the famous Shilang Diving Area, where there are various coral reefs and diverse marine life along the seabed. In addition, at a depth of 11.5 meters, there is an underwater mailbox shaped like a seahorse, which allows visitors to experience sending mail from under the sea.
Green Island is also rich in history, as political prisoners used to be detained here during the White Terror period. The Xinsheng Training Office and Oasis Mountain Villa that used to function as detention centers have been converted into memorial sites inside Green Island White Terror Memorial Park. The preservation of these sites ensures that people will not forget the improper actions taken by the government to control the population under totalitarian rule.
Naplee12, CC BY-SA 4.0, via Wikimedia Commons
Green Island Transportation Methods
There are flights and boat journeys between Green Island and Taitung County on the main island. However, they are weather-permitting services.
Other daily trips available include Yilan Guishan Island, the Northern Four Islands off the coast of Keelung, and Lalu Island in Nantou's Sun Moon Lake. Visitors can take boats to reach the islands or simply view the islands from boats.